DIO Miplus Toothpaste
For Healthy Teeth, DIO MIPLUS Toothpaste
Healthy Beauty of White Teeth, DIO MIPLUS Toothpaste
Dio toothpaste is made from HAp&19 other types of ingredients highly
effective for oral health. Volume : 100g
Price : $21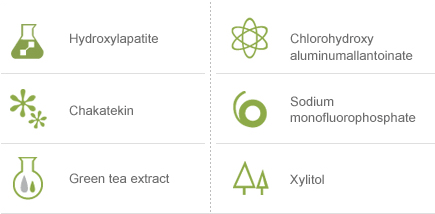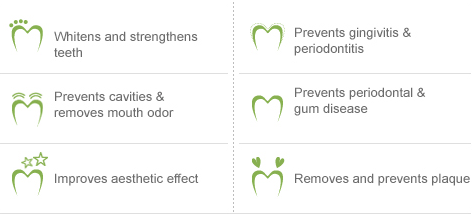 HAP (Hydroxyapatite)
HAP(Hydroxyapatite): Hydroxyapatite is the substance comprising 60%
of human bones and 97% of the enamel layer on
teeth, serving to protect the teeth. Enamel layers
are gradually eroded from alcohol consumption,
smoking, brushing and natural causes, with
defective layers causing discoloring &sensitive
tooth.
Dio toothpaste contains HAP ingredient to help
repair damaged enamel layer for healthy teeth.
Replaces the exposed enamel layer erosion
caused by brushing.
Gyeonghuk University Clinical Case Study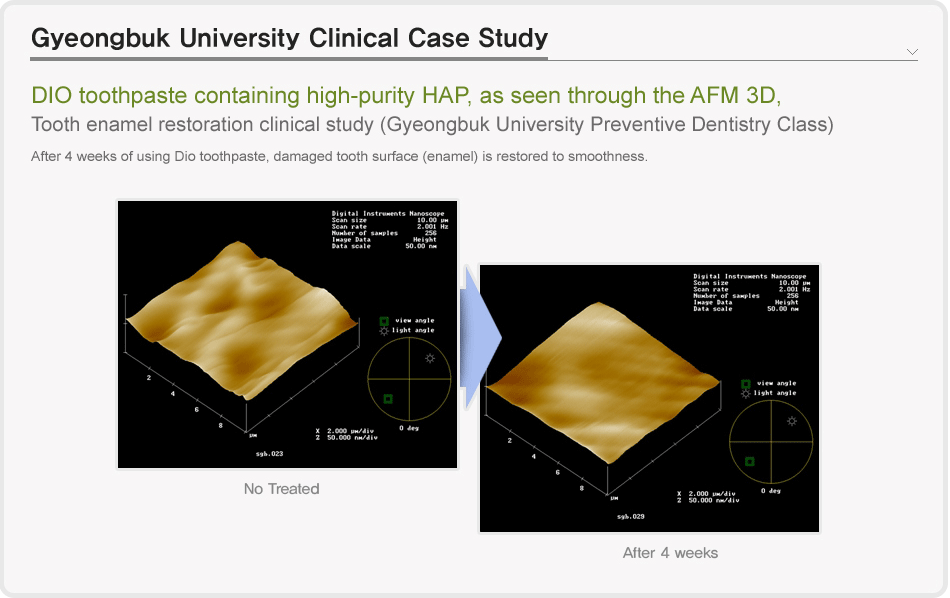 DIO toothpaste containing
high-purity HAP, as seen
through the AFM 3D,
Tooth enamel restoration clinical study
(Gyeongbuk University Preventive Dentistry Class)
After 4 weeks of using Dio toothpaste, damaged
tooth surface (enamel) is restored to smoothness